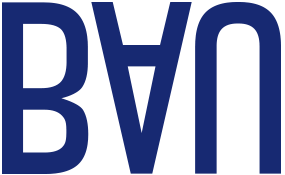 BAU NASCE NEL 2004 A VIAREGGIO AD OPERA DI UN GRUPPO DI ARTISTI E CURIOSI ATTENTI AI MULTIFORMI ASPETTI DELLA CULTURA DEL NOSTRO TEMPO. GRAZIE A UNA RETE DIFFUSA E IN COSTANTE ESPANSIONE DI CONTATTI, IL PROGETTO SI MATERIALIZZA OGNI ANNO IN UN COFANETTO FORMATO UNIA4, APPOSITAMENTE PROGETTATO: BAU CONTENITORE DI CULTURA CONTEMPORANEA. LA "SCATOLA" È PRODOTTA, SENZA ALCUN FINE DI LUCRO, IN TIRATURA LIMITATA DI 150 COPIE (120 il NUMERO 1 E 200 I NUMERI 9 - 10) E CONTIENE CONTRIBUTI ORIGINALI NUMERATI E FIRMATI DI NUMEROSI AUTORI INTERNAZIONALI.
IL CONTENITORE BAU SI INSERISCE NELLA VASTA TRADIZIONE DELLE RIVISTE D'ARTISTA E AD ASSEMBLAGGIO SVILUPPATASI FIN DAGLI ANNI SESSANTA. ESSO SPERIMENTA NUOVI LINGUAGGI, TECNOLOGIE E MATERIALI, OPERANDO IN UNA PECULIARE DIMENSIONE DI LAVORO DI GRUPPO, APERTA ANCHE A CONTRIBUTI DI NON ADDETTI AI LAVORI: OUTSIDER, VIAGGIATORI, COLLEZIONISTI DI BIZZARRIE, GASTRONOMI CREATIVI, SCIENZIATI ANOMALI.
BAU, IN UN'OTTICA RELAZIONALE E NON COMPETITIVA, SENSIBILE AI RAPPORTI TRA ARTE, SCIENZA, POLITICA E AMBIENTE, È UN PUNTO D'INCONTRO CHE STIMOLA DIALOGHI, CONFRONTI E SCAMBI TRA LE PIÙ VARIE DISCIPLINE: GRAFICA, COLLAGE, FOTOGRAFIA E ARTI VISUALI IN GENERE, MA ANCHE RICERCHE POETICHE E NARRATIVE, ESPERIENZE ACUSTICHE E PERFORMATIVE, DOCUMENTI LEGATI AL MONDO DELLA MODA E DEL DESIGN, ECC. LA RETE OPERATIVA SI ESPRIME ANCHE NELLA PROGETTAZIONE DI MOSTRE, CONVEGNI, RASSEGNE ED EVENTI, ORGANIZZATI IN SPAZI ISTITUZIONALI (BIBLIOTECHE, GALLERIE, MUSEI) ED IN LUOGHI ATIPICI.

BAU WAS FOUNDED IN 2004 IN VIAREGGIO, ON THE COAST OF TUSCANY, BY A GROUP OF ARTISTS AND INDIVIDUALS INTERESTED IN THE MANY-SIDED ASPECTS OF THE CULTURE OF OUR TIMES. THANKS TO A WIDESPREAD AND CONSTANTLY EXPANDING NETWORK OF CONTACTS, EVERY YEAR THE PROJECT TAKES THE SHAPE OF AN EXPRESSLY DESIGNED UNIA4 SIZED BOX: BAU CONTAINER OF CONTEMPORARY CULTURE. THIS NON-PROFIT BOX IS PRODUCED IN A LIMITED EDITION OF 150 COPIES (120 FOR ISSUE 1 AND 200 FOR ISSUES 9-10) AND CONTAINS ORIGINAL WORKS, SIGNED AND NUMBERED, FROM A LARGE NUMBER OF INTERNATIONAL CONTRIBUTORS.
THE BAU CONTAINER FITS IN THE VAST TRADITION OF ASSEMBLING PUBLICATIONS AND ARTISTS' MAGAZINES THAT DEVELOPED SINCE THE EARLY SIXTIES. IT INTENDS TO EXPERIMENT WITH NEW LANGUAGES, TECHNOLOGIES AND MATERIALS, OPERATING IN A PECULIAR DIMENSION OF GROUP WORK THAT IS OPEN ALSO TO CONTRIBUTIONS FROM NON-ARTISTS: OUTSIDERS, TRAVELLERS, COLLECTORS OF CURIOSITIES, CREATIVE GASTRONOMERS, ANOMALOUS SCIENTISTS.
IN A RELATIONAL AND NON COMPETITIVE PERSPECTIVE THAT IS RESPONSIVE TO THE RELATIONSHIPS BETWEEN ART AND SCIENCE, POLITICS AND ENVIRONMENT, BAU ACTS AS A MEETING POINT IN ORDER TO STIMULATE DIALOGUES, INTERACTIONS AND EXCHANGES AMONG THE MOST DIVERSE DISCIPLINES: GRAPHICS, COLLAGE, PHOTOGRAPHY AND THE VISUAL ARTS IN GENERAL, BUT ALSO POETICAL AND NARRATIVE RESEARCHES, ACOUSTIC AND PERFORMATIVE EXPERIENCES, DOCUMENTS PERTAINING THE FIELDS OF FASHION AND DESIGN, ETC. THE OPERATIVE NETWORK EXPRESSES ITSELF ALSO THROUGH THE PLANNING OF EXHIBITIONS, MEETINGS, FESTIVALS AND EVENTS, ORGANIZED IN INSTITUTIONAL SPACES (LIBRARIES, GALLERIES, MUSEUMS) AND IN ATYPIC LOCATIONS.





BAU ASSOCIAZIONE CULTURALE
VIA A. PUCCI 109
55049 VIAREGGIO / LU / ITALY
T / PH: 0584 944546
INFO@BAUPROGETTO.NET
# BAU.BOX

# BAU ART UNO

# BAU.MAIL ORDER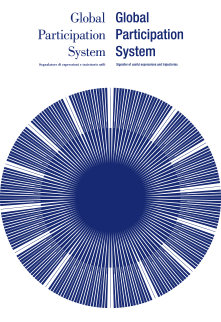 # BAU.QUATTORDICI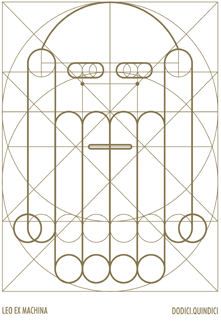 # BAU.DODICI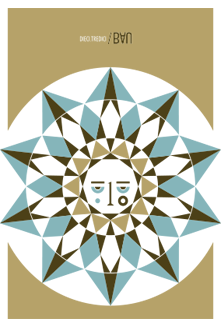 # BAU.DIECI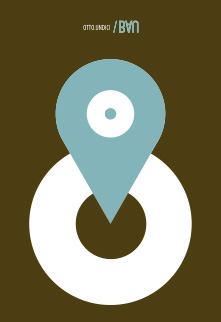 # BAU.OTTO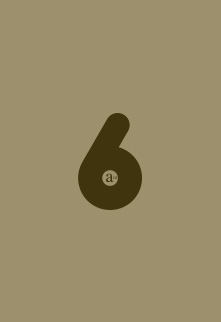 # BAU 6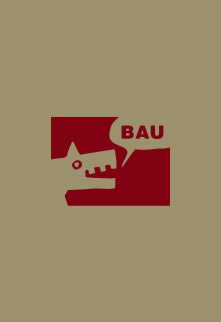 # BAU 3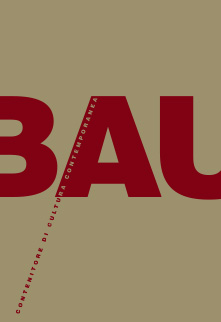 # BAU 1

# BAU.AGENDA



# BAU.EXTRA

# BAU.FACEBOOK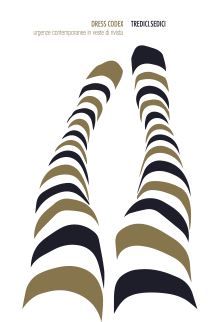 # BAU.TREDICI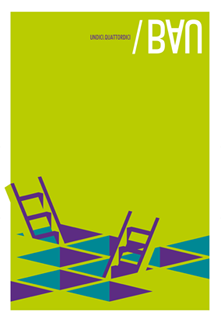 # BAU.UNDICI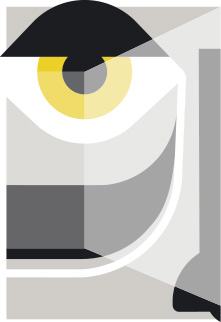 # BAU.NOVE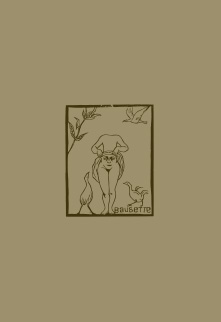 # BAU 7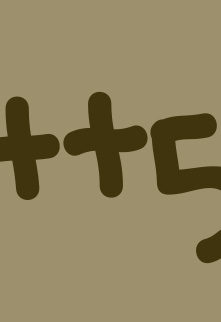 # BAU 4+5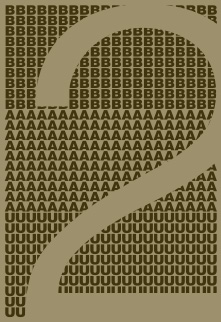 # BAU 2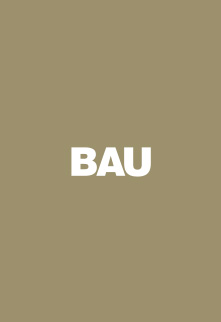 # BAU 0